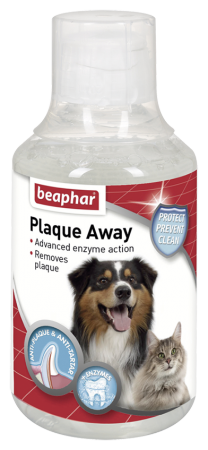 Beaphar Plaque Away Mouth Freshener for Cats & Dogs
Price:

₹900.00

FREE

Shipping on this item
Pay On Delivery
Easy Returns
24*7 Support
100% Original Product
---
Beaphar Mouth Wash (Plaque Away) can be added to a dog's drinking water to counteract bad breath.

Bacteria and food particles cause palque to form on teeth, causing tooth and gum decay, leading to bad breath.

Add 10 ml of Beaphar Mouth Wash to 1000 ml of the dog's drinking water daily. It is possible to add more Mouth Wash at the same rate every time the drinking water is refreshed (at least every 24 hours).
Customer Reviews
0 Reviews
0.0 out of 5 star
Be the first to Review this product