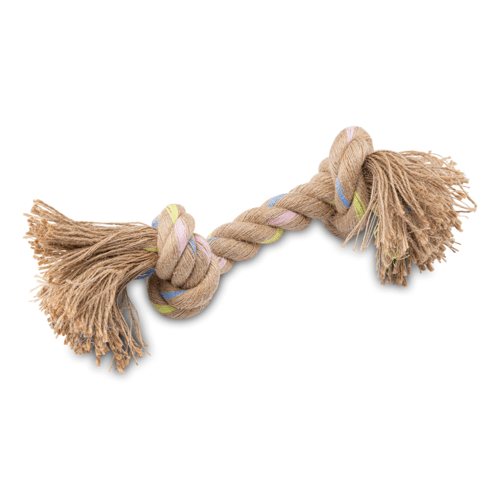 Beco Hemp Rope Double Knot
Price:

₹399.00

FREE

Shipping on this item
Pay On Delivery
Easy Returns
24*7 Support
100% Original Product
---
Sometimes, it's the simple things in life that bring us joy. Take this, a chunky rope for you and your dog to play with. How about a rope that's safer, cleans your dog's teeth and is from low impact farming? Now we're talking.
The tough fibres of hemp rope act as a natural toothbrush, helping to scrub off the bad stuff that gathers on your dog's teeth throughout the day. The more they chew, the cleaner their teeth. The cleaner their teeth, the more they can chew.
Size:
Small - 15cm
Medium - 25cm
Large - 30cm
Shipping Info:
Fast delivery of multiple varieties of pet food and accessories in Chennai, Bangalore, Mumbai, Delhi, Kolkata, Hyderabad, Cochin, Pune and all other major cities.
* COD options available in select cities, please check your area pin code.
* Free shipping all over India if cart value is higher than Rs.799. If cart value is lower than Rs.799, a delivery fee of Rs.75 will be levied at the time of checkout.
Customer Reviews
0 Reviews
0.0 out of 5 star
Be the first to Review this product