Bonacibo High Energy Puppy Food
Price:

₹1,432.00


FREE Shipping on this item
Pay On Delivery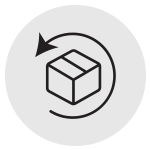 Easy Returns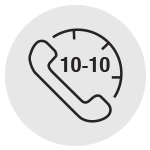 10-10 Support
100% Original Product
---
BonaCibo Puppy High Energy Dog Food is formulated to give extra energy to support the healthy development of moving puppies. Balanced protein helps maintain healthy growth by supporting fat and carbohydrate content as well as metabolism and bone development.
Up to 12 Months for All Breed Active Puppy Dogs
MAIN Benefits:
Healthy Development: Formulated by balancing protein and fat to help keep your puppy healthy, grow and help your metabolism to last longer. In addition, the optimum mineral balance in your formula supports the bone development of your puppy.
Healthy Digestive System Helps to ensure maximum digestion by digesting foods with high digestibility and is ideal for puppies sensitive to chicken.
Skin and Neck Health Has a balanced content of Omega-6: Omega-3 fatty acids enriched with vitamins and amino acids to promote healthy skin structure and bright hair growth.
High performance Meets the extra energy and protein that active puppies need for high performance.
Immune Support Natural prebiotic fibers support the development of beneficial bacteria in the intestines and help to reduce the harmful effect of pathogens, promote the immune system and optimize digestion.
Balanced Vitamin and Minerals To support metabolism and ensure continuous energy production. The basic trace minerals required for the strong and healthy formation of the skeletal structure are in the form that the body can easily absorb and benefit from.
Ingredients: Dried Chicken Protein (40%), Baldo Rice (18%), Corn, Refined Chicken Oil, Anchovy Flour (8%), Beer Yeast, Anchovy Oil, Carob, Hydrolyzed Chicken Livers, Nucleotide Yeast Protein, Dried Sugar Beet, Minerals, Prebiotic Mannan Oligo Saccharides, Seaweed, Blueberry Powder, AvizeSnake Extract, Pisilium, Marigold Powder
Guaranteed Analysis:
Protein 31%
Oil Content 17%
Raw Ash 8%
Raw Fiber 2.50%
Omega 6 3.80%
Omega 3 0.80%
Shipping Info:
Fast delivery of multiple varieties of pet food and accessories in Chennai, Bangalore, Mumbai, Delhi, Kolkata, Hyderabad, Cochin, Pune and all other major cities.
* COD options available in select cities, please check your area pin code.
* Free shipping all over India if cart value is higher than Rs.799. If cart value is lower than Rs.799, a delivery fee of Rs.75 will be levied at the time of checkout.