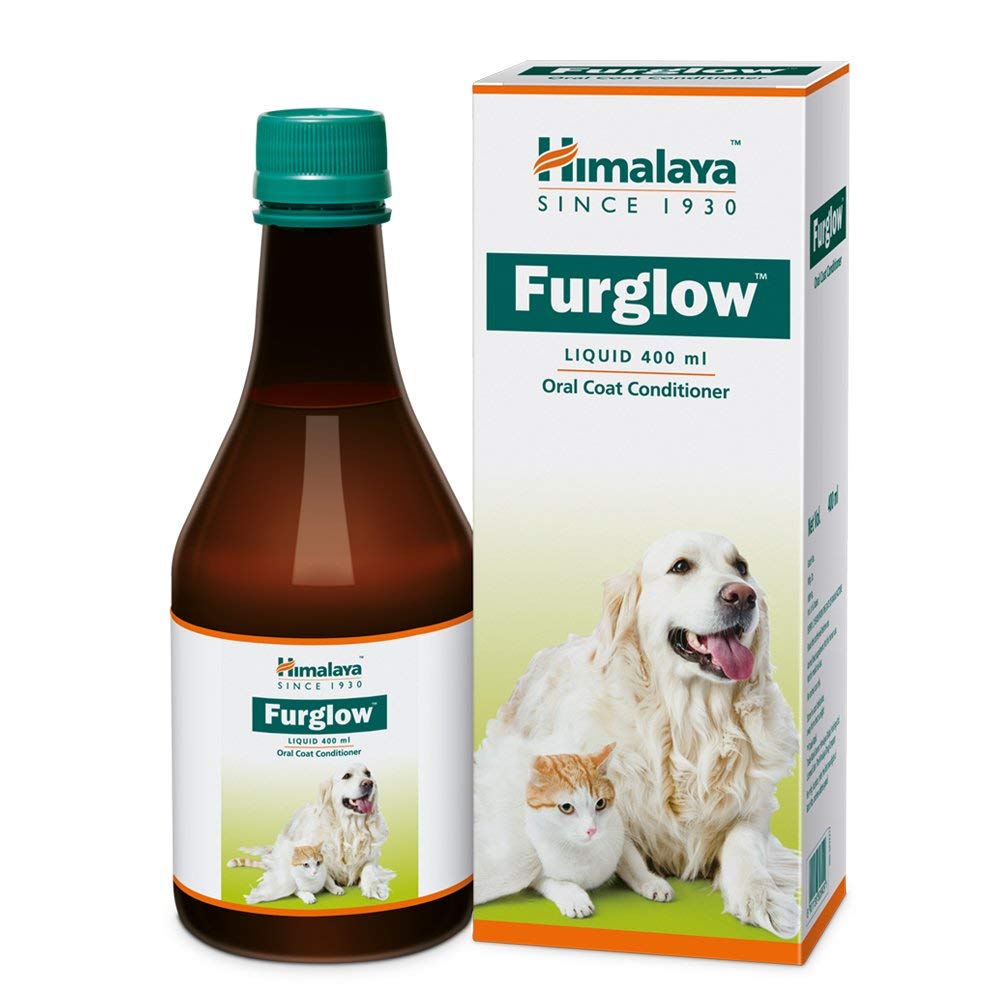 Himalaya Furglow Oral Coat Conditioner
Price:

₹299.00

FREE

Shipping on this item
Pay On Delivery
Easy Returns
24*7 Support
100% Original Product
---
Furglow contains plant derived oils that are rich in Omega 6 and Omega 3 fatty acids.
Furglow contains Omega 6 and Omega 3 fatty acids in the ratio of 10:1 (AAFCO recommended). Furglow also provides Zinc and Selenium, essential minerals for healthy skin in pets. Vitamin A and Vitamin E have been added to support overall hair growth. Furglow, is fortified with Vitamin B6, Biotin and Vitamin D.
Usage:
Shiny and glossy coat
Hair shedding, flaky skin and dandruff
Allergic skin conditions like flea bite, atopy
Fungal skin infection and pyoderma
Directions for Use:
Pups Small Breeds: 1.5-2.5 ml twice daily.
Pups Large breeds: 3- 5 ml twice daily.
Adults Small breeds: 5-10 ml twice daily.
Adults Large breeds: 10-15 ml twice daily.
Cats: 2.5 -5 ml twice daily
Shipping Info:
Fast delivery of multiple varieties of pet food and accessories in Chennai, Bangalore, Mumbai, Delhi, Kolkata, Hyderabad, Cochin, Pune and all other major cities.
* COD options available in select cities, please check your area pin code.
* Free shipping all over India if cart value is higher than Rs.799. If cart value is lower than Rs.799, a delivery fee of Rs.75 will be levied at the time of checkout.
Customer Reviews
0 Reviews
0.0 out of 5 star
Be the first to Review this product