🎀 𝐒𝐀𝐕𝐄 ₹𝟏𝟓𝟎 𝐨𝐧 𝟏𝟗𝟗𝟗/- 𝐂𝐨𝐝𝐞 - 𝐎𝐅𝐘𝟏𝟓𝟎 | 𝐒𝐀𝐕𝐄 ₹𝟑𝟎𝟎 𝐨𝐧 𝟑𝟒𝟗𝟗/- 𝐂𝐨𝐝𝐞 - 𝐎𝐅𝐘𝟑𝟎𝟎 | 𝐒𝐀𝐕𝐄 ₹𝟔𝟎𝟎 𝐨𝐧 𝟕𝟒𝟗𝟗/- 𝐂𝐨𝐝𝐞 - 𝐎𝐅𝐘𝟔𝟎𝟎 🎀
Little BigPaw Duck with Blueberries Grain Free Dog Wet Food
M.R.P:

₹310.00

(Inclusive of all taxes)
Pay On Delivery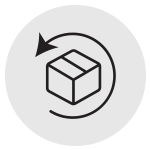 Easy Returns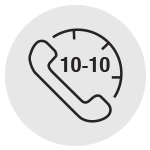 10-10 Support
100% Original Product
---
Complete Hypoallergenic Wet Food Suitable for all breeds of adult dog which is 100% Natural and Grain Free
Ingredients: Duck 50% (including 2% from 0.48% Duck Meat Powder), Dried Fruit and Vegetables 0.67% (equivalent to 8% Blueberries, Pumpkin and Courgette), Minerals, Sunflower Oil, Salmon Oil, Flaxseed Oil, Dried Kelp, Dried Rosemary, Dried Chicory Root, Mannanoligosaccharides (Prebiotic MOS), Dried Nettle, Green Tea, Dried Rosehip, Glucosamine, Chondroitin Sulphate, Marigold.
Guaranteed Analysis: Crude Protein 9%, Crude Fat 5.5%, Crude Fibre 0.5%, Crude Ash 3.7%, Moisture 80%.
Packed with Proteins: Made with freshly prepared delicious duck – highly nutritious, very tender and low in fat.
Superfood Veggies: A nutritious array of vegetables including courgette and pumpkin. Gentle on tummies but full of fibre.
Fantastic Fruits: Juicy blueberries bursting with potassium, fibre and other important vitamins.
Nourishing Oils: To provide essential fatty acids and Omega 3 for skin, joint care and a super shiny coat.
Natural Joint Supplements: Glucosamine and Chrondotin to promote healthy cartilage and keep joints supple and strong.
Healthy Herbs: Naturally nutritious herbs including kelp and rosemary to improve overall health and well-being
Vital Vitamins and Minerals: Including A, D, E & B Complex for a healthy immune system and strong teeth and bones
…and absolutely no artificial preservatives, no colourants, no flavourings, no grain, no wheat, no soya and no dairy. Just great food packed with natural goodness!
Shipping Info:
Fast delivery of multiple varieties of pet food and accessories in Chennai, Bangalore, Mumbai, Delhi, Kolkata, Hyderabad, Cochin, Pune and all other major cities.
* COD options available in select cities, please check your area pin code.
* Free shipping all over India if cart value is higher than Rs.799. If cart value is lower than Rs.799, a delivery fee of Rs.75 will be levied at the time of checkout.