Manitoba Mixture For Hamsters Small Pets Food
Pay On Delivery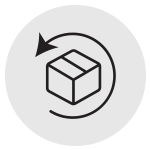 Easy Returns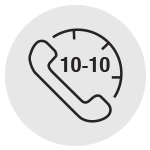 10-10 Support
100% Original Product
---
Nutrition is essential to ensure a long life to your hamster; the wrong feeding is the first cause of premature death of the hamster. For the well-being of the hamster it is necessary to make sure that it has always available a good quantity of food, both to support its tendency to accumulate, and to prevent it from remaining without; in fact, the hamster has a very accelerated metabolism, if deprived of food it can die in a short time.
The Hamster is a territorial animal, mostly does not like the company of his fellow men, even if there are exceptions. Very active at night and sleeps during the day
Ingredients: Sunflower, Pellets, White oats, Paddy, Expanded corn, Pea flaked, Crushed favino, Red corn, Pumpkin, Kardy - Safflower, Peeled peanuts, Green extruded, Extruded orange, Apricot, Banana
How to Feed
The Manitoba Cricetia is a complete food to be administered in special feeders in amounts corresponding to the average consumed in the 24 hours, and this depending on physical activity, available space, microclimate and age and hamster species. Ensure fresh and clean water always available.
Shipping Info:
Fast delivery of multiple varieties of pet food and accessories in Chennai, Bangalore, Mumbai, Delhi, Kolkata, Hyderabad, Cochin, Pune and all other major cities.
* COD options available in select cities, please check your area pin code.
* Free shipping all over India if cart value is higher than Rs.799. If cart value is lower than Rs.799, a delivery fee of Rs.75 will be levied at the time of checkout.