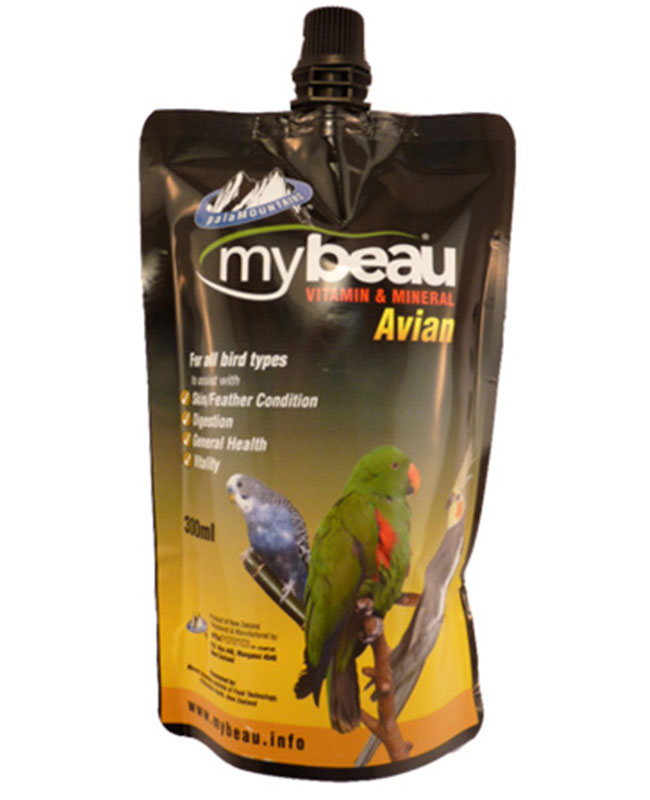 Pala Mountains My Beau Avian Bird Supplement
Price:

₹1,199.00

FREE

Shipping on this item
Pay On Delivery
Easy Returns
24*7 Support
100% Original Product
---
MyBeau Avian is a liquid vitamin and omega supplement formulated for all types of birds using the latest innovative technology developed by VitaPower in Association with Massey University Department of Animal Nutrition by providing superior health benefits to avian.
Use for: Improvements in health & vitality, skin/feather condition, digestion
Main benefits:
Quality/high absorption rates (99.5% absorption rates)
Scientifically formulated and tested by Industry Professionals ( Massey University)
Easy to feed
Shipping Info:
Fast delivery of multiple varieties of pet food and accessories in Chennai, Bangalore, Mumbai, Delhi, Kolkata, Hyderabad, Cochin, Pune and all other major cities.
* COD options available in select cities, please check your area pin code.
* Free shipping all over India if cart value is higher than Rs.799. If cart value is lower than Rs.799, a delivery fee of Rs.75 will be levied at the time of checkout.
Customer Reviews
0 Reviews
0.0 out of 5 star
Be the first to Review this product