Pay On Delivery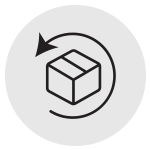 Easy Returns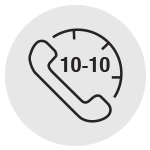 10-10 Support
100% Original Product
---
Country of Origin:

Australia
"Helps to keep dogs at their peak condition
With advanced, scientifically proven nutrition that targets the specific needs of adult dogs throughout their entire life."
MAIN FEATURES:
Superior nutrient absorption to fulfil your dog's dietary needs
Formulated for daily dental care
A combination of key nutrients that helps to support healthy joints for your puppy's active lifestyle
Natural: No artificial colours or flavours
INGREDIENTS: Chicken and Chicken products (Dehydrated chicken protein, Chicken, Chicken oil and Hydrolysed chicken protein); Cereal and Cereal products (Wheat, Rice, Barley and Wheat protein); Beet pulp fibre; Minerals, Vitamins, Amino acids, Natural flavours and Organic acids (including Calcium, Chlorine, Copper, Iodine, Iron, Manganese, Potassium, Selenium, Sodium, Zinc, Vitamin A, Vitamin B1, Vitamin B2, Vitamin B6, Biotin, Folic Acid, Niacin, Pantothenic acid, Vitamin B12, Vitamin C, Vitamin D, Vitamin E, Vitamin K, Choline); Fish products (Dehydrated fish protein and Fish oil); Milk solids; Mixed tocopherols.
NUTRITIONAL COMPOSITION:
Crude Protein 26% (Min)
Crude Fat 15% (Min)
Moisture 12.0% (Max)
Crude Fibre 6% (Max)
Omega-3 Fatty Acids 0.2% (Min)
Vitamin D IU/kg1,000 (Min)
Glutamine 0.6% (Min)
Glucosamine 400 mg/kg (Min)
Omega 6 Fatty Acids 1.5% (Min)
Metabolizable Energy (ME) 3.6kcal/g (Typical)
Shipping Info:
Fast delivery of multiple varieties of pet food and accessories in Chennai, Bangalore, Mumbai, Delhi, Kolkata, Hyderabad, Cochin, Pune and all other major cities.
* COD options available in select cities, please check your area pin code.
* Free shipping all over India if cart value is higher than Rs.799. If cart value is lower than Rs.799, a delivery fee of Rs.75 will be levied at the time of checkout.