Royal Canin Cardiac Wet Dog Food
Pay On Delivery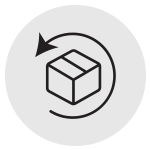 Easy Returns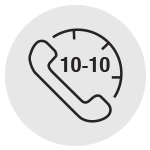 10-10 Support
100% Original Product
---
Description
Royal Canin Cardiac Tins for Dogs are a nutritionally complete vet diet made using highly palatable and highly digestible ingredients for dogs with symptoms of heart disease or hypertension.

Supplemented with a unique blend of cardio-protective nutrients including Taurine, Arginine and L-Carnitine, Royal Canin Cardiac Veterinary Diet has been made with a low level of sodium to reduce the workload on the heart.
Key Benefits:
Vascular Support: Polyphenols contribute to vasodilatation and help neutralise free radicals

Electrolyte Balance: Sodium restriction reduces workload on the heart, and potassium and magnesium levels are adapted to optimum levels

Early Renal Support: A moderate phosphate content takes into account the associated risk of Chronic Renal Failure

Cardiac Support: Taurine and L-Carnitine are essential for myocyte function and enhance heart contractility
Composition:
Meat and animal derivatives, cereals, oils and fats, derivatives of vegetable origin, minerals, vegetables.

Nutritional additives: Vitamin D3: 225 IU, E1 (Iron): 12 mg, E2 (Iodine): 0.5 mg, E4 (Copper): 3.5 mg, E5 (Manganese): 3.7 mg, E6 (Zinc): 37 mg - Technological additives: Cassia gum: 3.3 g.
Nutritional Analysis:
Protein: 8.1% - Fat content: 7.1% - Crude ash: 1.3% - Crude fibres: 1% - Moisture: 73.5% - Sodium: 0.05% - Magnesium: 0.04% - Potassium: 0.23%.
Feeding Guide:
Weight

Lean

Normal

Over weight

kg

(g / day)

Can / day

(g / day)

Can / day

(g / day)

Can / day

2

170

1/2

150

1/4

129

1/4

4

286

1/3

252

1/3

217

1/2

6

388

1

341

3/4

295

3/4

8

481

1 1/4

423

1

366

1

10

569

1 1/2

500

1 1/4

432

1

15

771

2

678

1 3/4

586

1 1/2

20

956

2 1/4

842

2

727

1 3/4

25

1.131

2 3/4

995

2 1/2

859

2

30

1.296

3 1/4

1.141

2 3/4

985

2 1/2

35

1.455

3 1/2

1.281

3

1.106

2 3/4

40

1.609

4

1.416

3 1/2

1.223

3

45

1.757

4 1/4

1.546

3 3/4

1.335

3 1/4

50

1.902

4 3/4

1.673

4

1.445

3 1/2

60

2.18

5 1/4

1.919

4 3/4

1.657

4

70

2.447

6

2.154

5 1/4

1.86

4 1/2

80

80

6 1/2

2.381

5 3/4

2.056

5