Royal Canin Gastro Intestinal Wet Dog Food
Pay On Delivery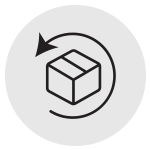 Easy Returns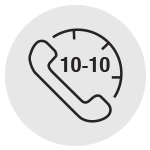 10-10 Support
100% Original Product
---
GASTRO-INTESTINAL is a complete dietetic feed for the nutritional management of dogs formulated to reduce acute intestinal absorption disorders, and promote nutritional restoration and convalescence. Highly digestible ingredients. Increased level of electrolytes and essential nutrients. High energy level
Benefits:
Digestive security
A combination of highly digestible proteins, prebiotics, fibres and fish oil to ensure digestive security.
EPA/DHA
Eicosapentaenoic and docosahexaenoic acids, omega-3 long chain fatty acids, contribute to the health of the digestive system.
Energy density
The energy density fulfils increased energy requirements while reducing the amount of food given per meal, decreasing the digestive workload. It also helps promote weight regain during convalescence.
Antioxidant complex
The synergistic antioxidant complex helps neutralise free radicals.
Ingredients:
Meat and animal derivatives, fish and fish derivatives, cereals, derivatives of vegetable origin, oils and fats, minerals, yeasts. ADDITIVES (per kg): Nutritional additives: Vitamin D3: 380 IU, E1 (Iron): 7 mg, E2 (Iodine): 0.35 mg, E4 (Copper): 2.3 mg, E5 (Manganese): 2 mg, E6 (Zinc): 21 mg - Technological additives: Pentasodium triphosphate: 0.4 g.
Guaranteed Analysis:
Protein 8.5%
Fat content 6.5%
Crude ash 2%
Crude fibre 1.5%
Moisture 75%
Metabolisable energy 1138 kcal/kg
Sodium 0.09%
Potassium 0.26%
Omega 6 essential fatty acids 0.95%
Omega 3 essential fatty acids (EPA/DHA) 0.08%.
Feeding Guide:
Recommended daily quantities:
Water should be available at all times
Dog's Weight

THIN

NORMAL

OVERWEIGHT

kg

grams

cans

grams

cans

grams

cans

2 kg

240 g

1/2 can

190 g

1/2 can

145 g

1/4 can

5 kg

470 g

1+1/4 can

375 g

1 can

280 g

3/4 can

10 kg

780 g

2 can

625 g

1+1/2 can

465 g

1+1/4 can

15 kg

1045 g

2+1/2 can

835 g

2 can

630 g

1+1/2 can

20 kg

1290 g

3+1/4 can

1035 g

2+1/2 can

775 g

2 can

25 kg

1520 g

3+3/4 can

1215 g

3 can

910 g

2+1/4 can

30 kg

1735 g

4+1/4 can

1390 g

3+1/2 can

1040 g

2+1/2 can

35 kg

1945 g

4+3/4 can

1555 g

4 can

1165 g

3 can

40 kg

2140 g

5+1/4 can

1715 g

4+1/4 can

1285 g

3+1/4 can