Royal Canin Renal Wet Dog Food
Pay On Delivery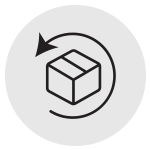 Easy Returns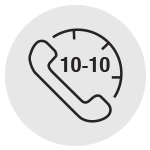 10-10 Support
100% Original Product
---
RENAL is a complete dietetic feed for dogs formulated to support renal function in the case of chronic or temporary renal insufficiency, through its low level of phosphorus and high quality protein.
Recommended for (indications):
Chronic kidney disease (CKD)
Not recommended for (contraindications):
Pregnancy, lactation, growth
Pancreatitis or history of pancreatitis
Hyperlipidaemia
Feeding Advice:
It is recommended that a veterinarian's opinion be sought before use or before extending the period of use. Initially feed RENAL for up to 6 months in cases of chronic renal insufficiency. For cases of temporary renal insufficiency a period of 2 to 4 weeks feeding is recommended.
Benefits:
EPA/DHA
Formulated to support renal function in dogs with chronic kidney disease. Contains EPA and DHA, a complex of antioxidants and a low phosphorus level.
Renal workload
Inadequate renal workload may induce ureamic crisis. An adapted content of high quality protein helps reduce renal workload.
Metabolic equilibrium
Chronic kidney disease can lead to metabolic acidosis. Formulated with alkalinizing agents.
Appetite preference
A specific aromatic profile allows for differences in individual preference, because dogs with CKD are more likely to develop inappetance or food aversion.
Ingredients:
Rice, pork meats, chicken meats, sunflower oil, corn flour, minerals (including calcium carbonate, potassium citrate, zeolite), cellulose, fish oil, cassia gum, sugar beet pulp, carrageenan, taurine, Fructo-Oligo-Saccharides (FOS), marigold meal (rich in lutein), methionine, trace elements (including chelated trace elements), vitamins ADDITIVES (per kg): Nutritional additives: vitaminD3: 250 IU, E1 (Iron): 14 mg, E2 (Iodine): 0.53 mg, E4 (Copper): 4.2 mg, E5 (Manganese): 4.3 mg, E6 (Zinc): 43 mg - Technological additives: Cassia gum: 4 g, Clinoptilolite of sedimentary origin: 0.4 g. Urine alkalinizing substances: calcium carbonate - potassium citrate.
Guaranteed Analysis:
Protein 5.4%

Fat content 9%

Crude ash 1.3%

Crude fiber 1.2%

Moisture 66%

Calcium 0.17%

Phosphorus 0.11%

Potassium 0.22%

Sodium 0.08%

Essential fatty acids 3%

EPA and DHA 0.15%.
Feeding Guide:
Dog's Weight

LEAN

NORMAL

OVERWEIGHT

(Kg)

(g / day)

Can / day

(g / day)

Can / day

(g / day)

Can / day

2

125

1/4

110

1/4

95

1/4

3

170

1/2

149

1/4

129

1/4

4

210

1/2

185

1/2

160

1/2

5

249

1/2

219

1/2

189

1/2

6

285

3/4

251

1/2

217

1/2

7

320

3/4

282

3/4

243

1/2

8

354

3/4

311

3/4

269

3/4

9

387

1

340

3/4

294

3/4

10

418

1

368

1

318

3/4

15

567

1 1/2

499

1 1/4

431

1

20

704

1 3/4

619

1 1/2

535

1 1/4

25

832

2

732

1 3/4

632

1 1/2

30

954

2 1/4

839

2

725

1 3/4

35

1071

2 1/2

942

2 1/4

814

2

40

1183

3

1041

2 1/2

899

2 1/4