Royal Canin Urinary Wet Dog Food Pouch
Pay On Delivery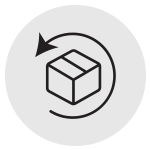 Easy Returns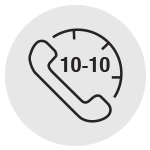 10-10 Support
100% Original Product
---
Urinary S/O is a complete dietetic feed for dogs formulated to dissolve struvite stones and reduce their recurrence through its urine acidifying properties, a low level of magnesium and a restricted level of protein, but of high quality.
Recommended for (indications):
Dissolution of struvite uroliths

Management of recurrent struvite and calcium oxalate urolithiasis

In older dogs: renal function should be checked before Urinary S/O Canine is prescribed
Not recommended for (contraindications):
Chronic renal failure, metabolic acidosis
Heart failure

Pancreatitis or history of pancreatitis

Hyperlipidaemia

In conjunction with the use of urine-acidifying drugs

Pregnancy

Lactation

Growth
Benefits:
DISSOLVES STRUVITE CRYSTALS Effectively dissolves particular urinary stones called struvites.
MODERATE CALORIE Reduced calorie content helps limit weight gain in dogs with a tendency to gain weight.

URINE DILUTION Helps to dilute urine, which decreases the urinary concentration of urinary crystals (struvites and calcium oxalates) and also ensures regular bladder wash-out.

LOW RSS Helps lower the risk of crystal formation.
Ingredients:
Meat and animal derivatives (chicken, pork), cereals, oils and fats, vegetable protein extracts (maize gluten), derivatives of vegetable origin, minerals, various sugars. ADDITIVES (per kg): Nutritional additives: Vitamin D3: 130 IU, E1 (Iron): 4 mg, E2 (Iodine): 0.2 mg, E4 (Copper): 1.3 mg, E5 (Manganese): 1.2 mg, E6 (Zinc): 12 mg - Technological additives: Pentasodium triphosphate: 1.5 g.
Guaranteed Analysis:
Protein: 6%

Fat content: 5.5%

Crude ash: 1%

Crude fibres: 1%

Moisture: 80%

Metabolisable energy: 955 kcal/kg

Calcium: 0.18%

Phosphorus: 0.18%

Sodium: 0.14%

Magnesium: 0.025%

Potassium: 0.14%

Chloride: 0.18%

Sulphur: 0.13%
Feeding Guide:
Weight

Lean

Ideal Weight

Overweight

(kg)

(g / day)

pouch / day

(g / day)

pouch / day

(g / day)

pouch / day

2

285

2

230

1 1/2

170

1 1/4

3

385

2 1/2

310

2

230

1 1/2

4

475

3 1/4

380

2 1/2

285

2

5

560

3 3/4

450

3

335

2 1/4

6

640

4 1/4

510

3 1/2

385

2 1/2

7

715

4 3/4

570

3 3/4

430

2 3/4

8

790

5 1/4

630

4 1/4

475

3 1/4

9

860

5 3/4

685

4 1/2

515

3 1/2

10

930

6 1/4

740

5

555

3 3/4

11

995

6 3/4

795

5 1/4

595

4

12

1060

7

850

5 3/4

635

4 1/4

13

1125

7 1/2

900

6

675

4 1/2

14

1185

8

950

6 1/4

710

4 3/4

15

1245

8 1/4

1000

6 3/4

750

5

16

1310

8 3/4

1045

7

785

5 1/4

17

1365

9

1095

7 1/4

820

5 1/2

18

1425

9 1/2

1140

7 1/2

855

5 3/4

19

1480

9 3/4

1185

8

890

6

20

1540

10 1/4

1230

8 1/4

925

6 1/4

21

1595

10 3/4

1275

8 1/2

955

6 1/4

22

1650

11

1320

8 3/4

990

6 1/2

23

1705

11 1/4

1365

9

1025

6 3/4

24

1760

11 3/4

1405

9 1/4

1055

7

25

1810

12

1450

9 3/4

1085

7 1/4

26

1865

12 1/2

1490

10

1120

7 1/2

25

1810

12

1450

9 3/4

1085

7 1/4

27

1915

12 3/4

1535

10 1/4

1150

7 3/4

28

1965

13

1575

10 1/2

1180

7 3/4

29

2020

13 1/2

1615

10 3/4

1210

8

30

2070

13 3/4

1655

11

1240

8 1/4

31

2120

14 1/4

1695

11 1/4

1270

8 1/2

32

2170

14 1/2

1735

11 1/2

1300

8 3/4

33

2220

14 3/4

1775

11 3/4

1330

8 3/4

34

2265

15

1815

12

1360

9

35

2315

15 1/2

1850

12 1/4

1390

9 1/4

36

2365

15 3/4

1890

12 1/2

1420

9 1/2

37

2410

16

1930

12 3/4

1445

9 3/4

38

2460

16 1/2

1965

13

1475

9 3/4

39

2505

16 3/4

2005

13 1/4

1505

10

40

2555

17

2040

13 1/2

1530

10 1/4

41

2600

17 1/4

2080

13 3/4

1560

10 1/2

42

2645

17 3/4

2115

14

1585

10 1/2

43

2690

18

2155

14 1/4

1615

10 3/4

44

2735

18 1/4

2190

14 1/2

1640

11

45

2780

18 1/2

2225

14 3/4

1670

11 1/4

46

2825

18 3/4

2260

15

1695

11 1/4

47

2870

19 1/4

2295

15 1/4

1725

11 1/2

48

2915

19 1/2

2335

15 1/2

1750

11 3/4

49

2960

19 3/4

2370

15 3/4

1775

11 3/4

50

3005

20

2405

16

1805

12

55

3220

21 1/2

2575

17 1/4

1930

12 3/4

60

3430

22 3/4

2745

18 1/4

2060

13 3/4

65

3640

24 1/4

2910

19 1/2

2185

14 1/2

70

3840

25 1/2

3075

20 1/2

2305

15 1/4

75

4040

27

3230

21 1/2

2425

16 1/4

80

4235

28 1/4

3385

22 1/2

2540

17