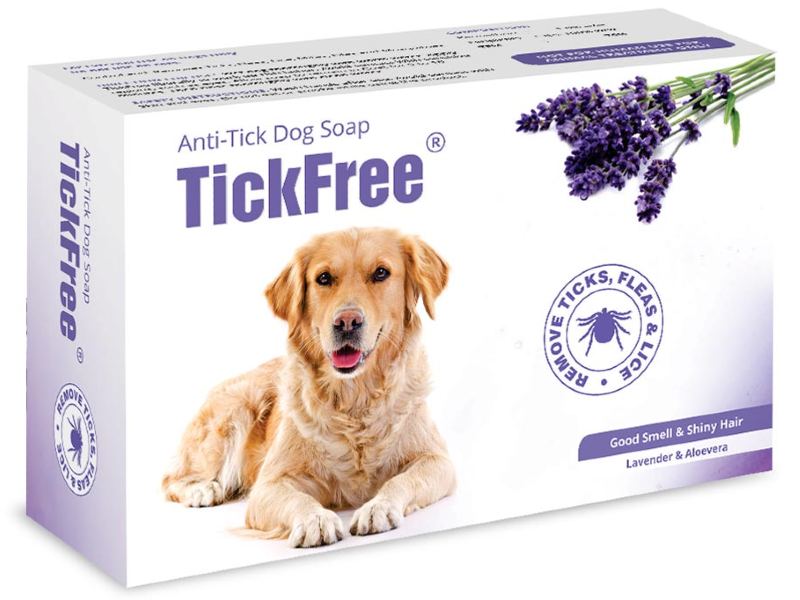 SkyEc TickFree Soap Anti-Tick Dog Grooming Soap
Price:

₹70.00

FREE

Shipping on this item
Pay On Delivery
Easy Returns
24*7 Support
100% Original Product
---
Anti-Tick Dog Soap

Composition
Chrysanthemum flower extract
Lavender, Aloe vera and Natural oils
Benefits
Control and remove ticks, fleas, lice and mites
Good Smell, clean and shiny hair
TFM 76% grade one dog soap
pH balanced dog soap
Precautions
Do not use on cats
Do not use in dogs having extensive superficial wounds on the skin
Do not use on sick or convalescent animals
Directions for Use
Wet dog thoroughly with warm water Apply TickFree soap liberally to work up rich lather. Avoid With sensitive regions, such as eyes. Allow soap to remain in Coat for 5 to 10 minutes. Then rinse thoroughly with clean water. Wash hands after use.



Shipping Info:
Fast delivery of multiple varieties of pet food and accessories in Chennai, Bangalore, Mumbai, Delhi, Kolkata, Hyderabad, Cochin, Pune and all other major cities.
* COD options available in select cities, please check your area pin code.
* Free shipping all over India if cart value is higher than Rs.799. If cart value is lower than Rs.799, a delivery fee of Rs.75 will be levied at the time of checkout.
Customer Reviews
0 Reviews
0.0 out of 5 star
Be the first to Review this product