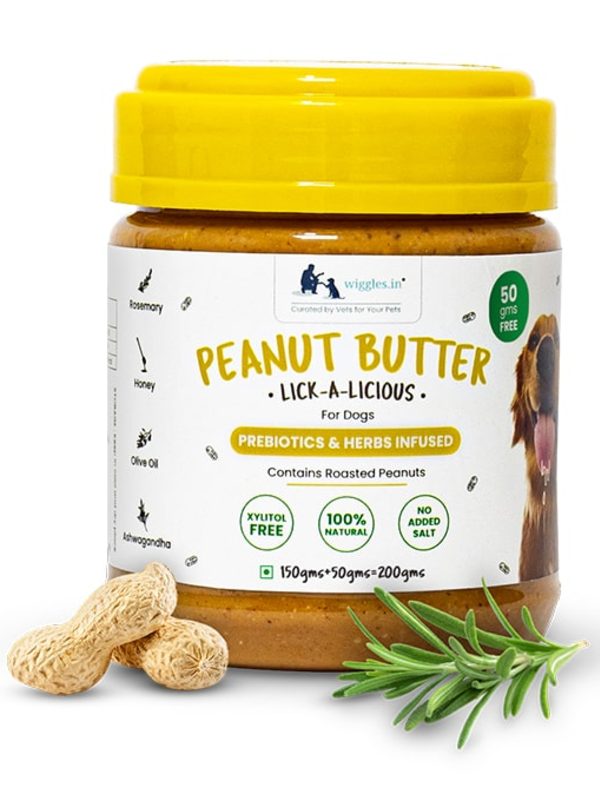 Wiggles Peanut Butter for Dogs
Pay On Delivery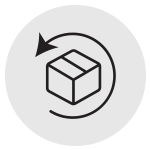 Easy Returns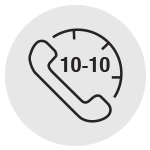 10-10 Support
100% Original Product
---
One spoon of this ready-to-eat goodness of roasted peanuts is a good source of protein & fat that is good for the skin and coat & helps maintain energy levels
Honey is a good source of antioxidants and has anti-inflammatory properties
Olive Oil is a good source of Omega 3, 6, 7 essential fatty acids
Prebiotics (FOS) promotes and supports a healthy digestive system
Rosemary is a natural preservative and protects against free radicals
Wheatgrass improves production of hemoglobin
Flaxseed is a good source of Omega 3, 6 essential fatty acids and helps support healthy coat and hair
Ashwagandha increases immunity against viral diseases & supports physical & mental well being of dogs
Ingredients: Roasted Peanuts, Honey, Olive Oil, Flaxseed, Rosemary Extract, Wheatgrass, Ashwagandha, Prebiotics (fructooligosaccharides)
Give it as a treat or add in food. For small-sized pets feed ½ tablespoon per day, for medium-sized pets feed 1 tablespoon per day, for large-sized pets feed 1 ½ tablespoon per day & for extra-large sized pets feed 2 tablespoons per day.
Oil separation is a natural process, so shake the jar well before use
Shipping Info:
Fast delivery of multiple varieties of pet food and accessories in Chennai, Bangalore, Mumbai, Delhi, Kolkata, Hyderabad, Cochin, Pune and all other major cities.
* COD options available in select cities, please check your area pin code.
* Free shipping all over India if cart value is higher than Rs.799. If cart value is lower than Rs.799, a delivery fee of Rs.75 will be levied at the time of checkout.